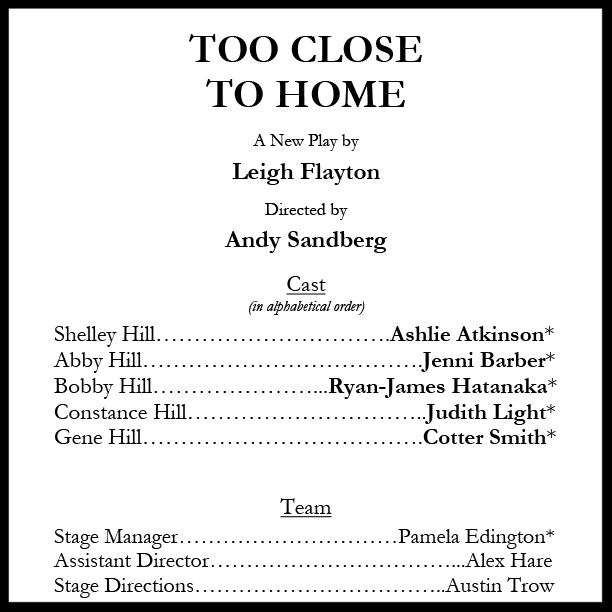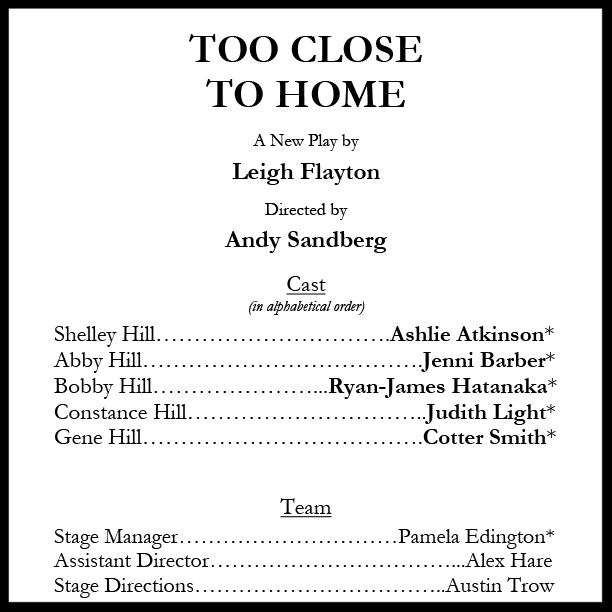 TOO CLOSE TO HOME
Reading, Pearl Studios, January 12, 2018
The Hill family has long revolved around the needs of the oldest daughter, Shelley, a mentally ill woman currently in her 30s. Now, her parents Constance and Gene have enlisted Shelley's sister Abby and brother Bobby to keep an important secret about Shelley's health from her—one that has already turned their worlds upside down and could ruin hers. When Abby returns home for a family gathering, Constance shares with her the difficult choices they need to make, as well as the secrets she wants to keep.
THE GENERATOR
Reading, Cherry Lane Theatre, May 5, 2015
Based on true events surrounding 2011's Hurricane Irene, The Generator tackles the phenomenon covered recently by the media: "neighbor wars," or unexpectedly violent conflicts arising from seemingly minor sources such as noisy leaf-blowers or power generators. The play addresses the current polarized social and political climate in America, which prompts the question: are we in this together, or is it every man for himself?